Vincent passed his Technician Amateur Radio Licence on January 17 2009, his General licence on February 7th and his Extra Licence on March 7th 2009. His call sign was originally KI6VFZ but got the KI6VVK and finally K6VVK by the vanity program.
We are new to Ham radio as you may guess!
You can seach my online log for K6VVK
My station is made of:
IC-7000, with an HexBeam by K4KIO.
Vincent, K6VVK is mostly active on 20/17/15/12/10/6m phone and PSK-31.
My QSL card: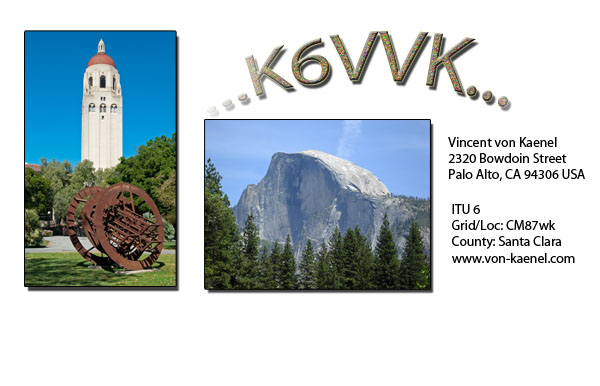 My current map of contacts: